For those who hanker after the Zooey Deschanel doe-eyed look, eyelash extensions are a tempting beauty treatment, as they hold the potential to give you longer and thicker lashes than ever before.
But, as Shannon Ray from beauty blog Gloss Dirt points out, they also have the potential to make you look like one of the Muppets or, if they come unstuck, like Goldie Hawn in Death Becomes Her.
Thankfully Ray has volunteered to try out the trend, so we can see the results in this Allure Insider video.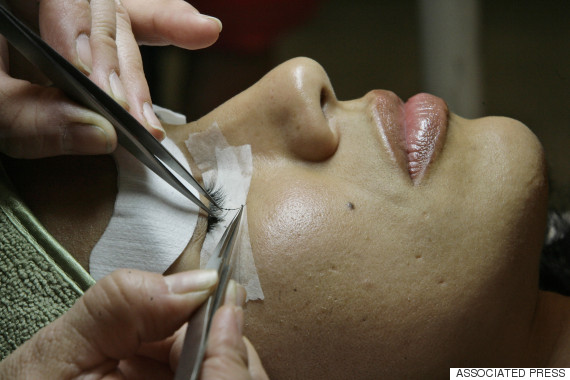 Ray has silk and synthetic mink lashes applied, (terrifyingly you can also go for lashes made from actual mink fur, which is brushed off live minks).
Each false lash is attached to a natural one and, depending on the client, anything from 80-150 lashes can be applied per eye.
SEE MORE
Obsessed With Your Eyebrows? You'll Love This Woman
Should A Woman Ever Shave Her Face?
At $250 (